Clear, compelling and authentic communication is a key component of every leader's tool kit.
You have a vision and a passion for your business, but your audience can only share that vision once they can feel it, imagine it, and understand it. Effective communication is part of effective leadership. This package is designed to unlock your natural storytelling skills, and give you coaching and practical tools that will help to grab the attention of your audience, keep them listening and inspire a response.
It takes thought and planning to tell the right story to a specific audience, but it becomes a lot easier when you start to use your instinctive storytelling skills. A story is perfectly designed to engage an audience and you can use the model as a 'map' to plan any type of communication successfully.
Once you know what you going to say, the next step is to plan how you are going to say it. You will be most compelling when you speak with conviction and confidence, and this starts with being clear about your own professional story and therefore using a 'voice' that is true to you.
This coaching package gives you the chance to collaborate with a skilled story coach to: –
reflect and build on your business storytelling skills
define your own professional story
work on a key communication within your business
The Benefits
In short, 'buy in'.
Internally, you will help your employees/team understand what they belong to, what they are working towards and why they are a valuable part of that.
Externally, you can express clearly to partners, investors, clients and even competitors, your values and your value.
You will also save hours of time. The story tools that you will learn in this package provide a methodical way to plan communications and interactions because you can identify the key building blocks of your story very quickly.
The opportunity to develop your message, working with a skilled coach, who already knows your business story and personal professional story.
The Practicals.
Sessions to be planned at your convenience and with your objectives in mind, but there will be eight hours in total and they could look something like this:-
| | | | |
| --- | --- | --- | --- |
| 1 | Intro to story basics, diagnosis and objectives | | 2 hours in person |
| 2 | Build your authentic (and engaging) story | | 2 hours in person |
| 3 | Build your business story | | 1 hour Skype/call |
| 4 | Planning a presentation for the 21st Century | | 1 hour Skype/call |
| 5 | Planning a presentation for the 21st Century | | 2 hours in person |
You can then choose to book a quarterly refresh session following this initial package.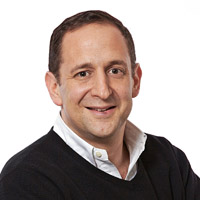 "Ann made me step back and think about what I was actually presenting through what the audience heard, not what I thought I was saying. Telling a story has not only helped engage audiences better since but has helped me present in a tighter and more coherent way."
Marcus Leaver: CEO The Quarto Group